Aquantuo 3PL Fulfilment
Created on
May 12, 2023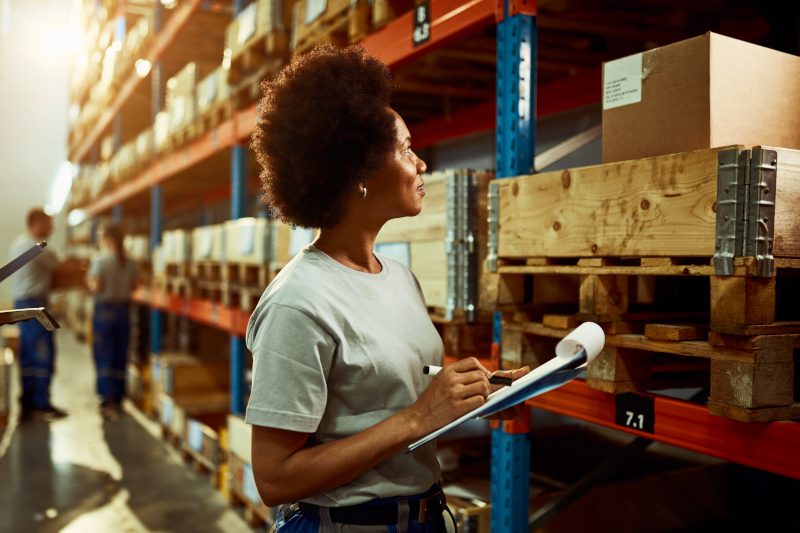 As a business owner, your priority is to grow your brand or organization by providing quality products and services to your clients. However, the success of your company depends not only on the quality of your products but also on the method you choose to fulfil orders. Choosing the right order fulfilment approach can ensure that your customers are satisfied, build a loyal clientele, and enable you to focus on other parts of your business.


Aquantuo is a great third-party logistics (3PL) choice to provide you with efficient and stress-free fulfilment solutions. We help you fulfil orders promptly and accurately, exceed your customers' expectations, and allow you to focus on growing your business. By partnering with a 3PL provider like Aquantuo, you can delegate your order fulfilment operations, freeing up time and resources to focus on other areas of your business.


In this article, we will provide you with everything you need to know about third-party logistics (3PL) companies and the fulfilment services they offer. We will explain the benefits of 3PL and how you can benefit from using them.

What is 3PL Fulfilment?
When an online retailer hires a third-party logistics (3PL) provider to handle retail operations, including order fulfilment, inventory management, product packing, shipping, and storage, it is called 3PL fulfilment. Enterprise-level e-commerce companies may use the fourth-party logistics (4PL) model to delegate the coordination of outsourced shipping and end-to-end supply chain management to a third party, freeing up additional bandwidth within their own business.

Why is Using 3PL Important?
Third-party logistics (3PL) is becoming increasingly important for expanding businesses because it helps to ease the burden of time-consuming internal operations. It allows you to devote more resources to expanding your operations while providing cost-effective alternatives for coordinating goods, storing them, and shipping them to customers.
Our Fulfilment Process

We Receive the Inventory
When your store is connected to a 3PL like Aquantuo, your inventory will be stored in a modern storage facility before the fulfilment process begins. A trustworthy provider will ensure that their warehouse has ample space to accommodate all the items required to fulfil your orders. At Aquantuo, we take a proactive approach to facility management to guarantee that everything is functioning correctly.

By entrusting us with your inventory, we can speed up the order fulfilment process, making it more efficient and effective. Our team will be able to access your order items quickly and ship them to your customers promptly, ensuring that they receive their purchases in a timely and reliable manner.
Order Processing
When a customer places an order with your company, it's crucial to ensure that each order is handled with care and accuracy. This is where a reliable 3PL provider like Aquantuo comes in. We perform an additional check to verify every detail of the order, ensuring that the order fulfilment process runs smoothly.

Our warehouse management and inventory control technologies enable us to efficiently process orders for multiple sales channels. We utilize cutting-edge solutions throughout the order processing procedure to generate accurate order slips free of errors. This ensures that every order is correctly managed, minimizing delays in the order fulfilment and delivery processes. Efficient order processing is a critical component of our fulfilment process, and we take it seriously.
Picking and Packing
A top third-party logistics provider (3PL) offers in-depth expertise in order picking as well as warehousing. Staff members and crew work diligently to ensure that each item is selected carefully and packed in line with the order. Warehouse personnel retrieve the inventory items stored at the warehouse or fulfilment center with the assistance of the order slip to fulfill the customer's order.

The selection of products for shipping is one of the most crucial steps in the order fulfilment process. At Aquantuo, we carefully review the order slip and meticulously pick each item, double-checking for accuracy. By providing services of the highest caliber, we ensure that the orders your customers place are fulfiled accurately and that they continue to be happy with the service.

Once all the components of the order are picked, our warehouse workers move on to the packing stage. We always use the best packaging supplies available and take all necessary precautions to ensure the safety of every shipment. Working together with you, we will identify the most effective way to showcase your brand on the packaging that we will develop exclusively for your business.
Shipping and Delivery
Shipping is an essential factor in fulfilling orders promptly. Aquantuo makes it easier for you to satisfy your customers by providing the best shipping models at competitive prices.
In remote cases where we are unable to honor the last mile, we have established strategic alliances with the best shipping companies and carriers in the globe to provide you with a delivery that is both affordable and prompt. We are aware of how important it is for businesses to get products on time, and we can assist you in providing the best possible shipping and delivery experience for your customers.
Why Should You Choose Aquantuo as Your 3PL Company?


Same Day Delivery
At Aquantuo, we offer a same-day turnaround service for orders placed before 1:00 PM.
We understand the importance of fast order processing and shipping, allowing your customers to receive their purchases quickly and ensuring their satisfaction.
Distributed Inventory and Warehouses
Aquantuo provides the option to distribute your products across our network of warehouses. This strategic approach allows you to store and distribute your inventory closer to your end clients, reducing logistics costs and accelerating delivery times.
Unrestricted Reporting
We know how crucial it is for you to maintain accurate inventory records. Aquantuo offers comprehensive information systems that make inventory management easier and more efficient.
Order Management
With Aquantuo, you will receive updates on all the orders we handle in real-time or near-real-time. We understand the importance of keeping your customers informed, and we provide order tracking numbers for third-party shipments, ensuring transparency and excellent customer service.
White Label Service (White Label)
When you use Aquantuo, the only place our name will be placed on the shipments that your customers receive is on the shipping label, if appropriate.
Packaging with a Brand Name
If you have specific packaging requirements or wish to retain your original packaging, Aquantuo accommodates your needs. We understand that the unboxing experience is an integral part of your brand, and we will pack your products in the packaging of your choice, providing a consistent and branded customer experience.
International Coverage
With physical presence across several African countries, Aquantuo is positioned to offer 3PL (Third-party Logistics)/Fulfillment across Africa, to include but not limited to Ghana, Nigeria, Kenya, Uganda, Rwanda, Zambia, DR Congo and Tanzania.