Assisted Purchase
Created on
Nov 25, 2022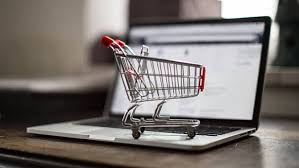 Assisted Purchase by Aquantuo
"Users from your location do not have access to this purchase?'' Have you ever gotten this sort of response when purchasing from online stores abroad?
If you can relate to the above scenario, we understand how frustrating it is to be unable to purchase a product or gadget you so desire.
Top e-commerce stores are sometimes unwilling to ship products due to logistics constraints. The prevalence of cybercrimes and the lack of adequate ICT facilities have limited the full adoption of e-commerce in many African countries.
Despite all these challenges, a logistics company like Aquantuo is helping to mitigate them by providing assisted purchases, otherwise known as the "Buy For me" service.
" Buy For Me''
Assisted purchase or Buy For Me, as Aquantuo refers to it, is the service of having a third party purchase an item your behalf. Assisted purchases are soaring in popularity lately due to restrictions that most buyers, especially foreign ones, experience.
Despite all the benefits associated with shopping online, many international buyers do not find it easy to buy on US and Canadian websites.
To combat this challenge of missing out on buying quality products, shipping companies such as Aquantuo have coined the solution of assisted purchase to enable buyers shop and ship seamlessly.
Common Problems of International Online Shopping
Black Friday is fast approaching, many online buyers are going to encounter challenges when shopping abroad, some of them being, the inability to use their local debit and credit cards to complete purchases, insecurity due to cyber frauds and shopping limitations to foreigners by stores and so much more
Furthermore, some people will not shop online due to a lack of personal touch as they love to examine and feel the product with their hands before they pay for it.
Here is a list of common obstacles many international shoppers encounter daily:
1. Lack of an international credit card
Several people living on the African continent do not have international credit cards to buy goods. Even if they do, there are several cases of failed transactions and declined cards as the stores do not accept foreign cards. Insecurity of cyber security crimes leave buyers no choice but to resort to assisted purchase.
2. Lack of US and Canadian local addresses
To buy some gadgets or products at an international online store, you must have a local phone number and address. If you can't supply these, you won't be able to make purchases, and these end up in failed purchases.
3. Unfriendly websites
Some e-commerce stores are not user-friendly, and this can cause a lack of interest on the part of the buyer.
For some websites, no matter how hard you try, are hard to navigate and buyers experience problems like merely adding the items to their carts. This can be frustrating, to say the least.
4. The sizes of shoes and clothes might be different in the US
When you buy shoes and clothes from an online store, getting an accurate size that fits may be a challenge as different countries use different measuring metrics of shoes and clothes that may require a shopping expert guidance.
To put it into perspective, a men's shoe labelled "7" in the US would be size 42 in Ghana. Due to this reason, a person living in Ghana may prefer assisted purchase to understand what shoe size to purchase in the US that will fit them.
Aquantuo's Buy for Me Solution
Aquantuo's Buy for Me service enables shoppers to shop and ship from e-commerce stores like never before. Do you want to use Aquantuo's Buy for Me services? All you must do is.
Provide them with the links and details of the item that you want to purchase. Better yet, list the request of your desired items on your account on the website.
Aquantuo will confirm the items with you after which you will pay for them.
Lastly Aquantuo will purchase the items for you, after which they will be shipped to your country of destination in Africa.
One advantage of this service is that it saves you from the hustle and worry of shopping and insecurity on whether your package will get to you or not, because Aquantuo's got you!
Assisted purchase mustn't be confused with direct purchase, as Aquantuo offers both services. For a direct purchase, you buy an item in the US or Canada by yourself and the items are delivered to your country of residence in Africa. These countries being either Ghana, Kenya, Nigeria, Uganda, Rwanda, Zambia and others. As for assisted purchase on the other hand, the items are bought on your behalf.
The Details We Need to Buy For You
Before Aquantuo purchases on your behalf, you will be required to provide the details below in order to complete your order;
The name of the website you want to buy from.
Name and type of product (color, size, model, etc.)
The quantity of products you want to buy.
Conclusion
Buying products online should be fun, but this is not always the case due to some restrictions. However, taking advantage of Aquantuo's "Buy for Me" services can make the process a whole lot easier for you.