Buying From International Online Stores
Created on
Jun 08, 2022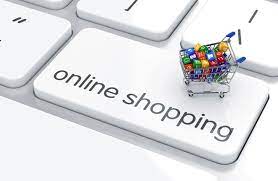 Every now and then when we spot items we want on international online stores such as Amazon, the stress involved in shipping them to our local address in Ghana, Kenya, Nigeria, Rwanda, or Uganda deter us from making the purchase. With Aquantuo, thankfully, we no longer have to miss out on the nice things in life as we can make online purchases that get delivered right to our doorsteps.
Whatever the item you want; from vehicle parts, to event souvenirs and even party items – whatever it is you want – Aquantuo will be there for you to help bring that essential purchase home to you. This is how you can shop from international online stores on the go!
Before purchasing an item from any international online stores, there are three things you should consider. These are:
Availability of the item or product you want


Can that item be legally shipped into the country?


Availability of your personal shipping agent


If the first two conditions (availability of item and its legal shipping) have been satisfied then, engage Aquantuo through the following steps – to be your shipping agent – so that the item can be shipped in and sent to your delivery address. These are the things to do in the stated order:
Sign up on

Aquantuo

for your tax free address then shop online from your favourite stores


At checkout, choose to ship the items to your Aquantuo address


Log in to Aquantuo, indicate the purchased item and pay for its shipping


We ship the items, take it through customs clearance and deliver to your door


HOW TO VERIFY THAT YOUR INTERNATIONAL ONLINE STORE IS REAL
There's a lot of fraud and scamming taking place online; especially when it comes to international purchases – with lots of individuals and pseudo companies posing as shipping agencies and agents. For that reason, it is vital to verify the credibility of e-commerce stores you intend to engage for any business purpose in order to avoid becoming the latest unsuspecting victim of a scam. These are important tips for people who frequently shop online or intend to be doing so sometime soon.
Check for contact information. If possible, find the individual or business name it is registered to


Look out for testimonials as well as reviews received from genuine buyers. Are people complaining? Are the ones praising the service confirmed buyers?


Cross check the social media pages of the online store for their social media presence and activity


Be wary of sites that ask you to manually share your credit card pin before you can make a purchase


In short, if you are suspicious of anything or receive an offer too good to be true, simply walk away. If you do not want to take any risk, consult Aquantuo to make the purchase on your behalf.
Aquantuo offers the best freight handling and customs brokerage services which has been in the logistics industry for a long period. Trust us, we are able to spot a "fake" dealer with ease.
TRACKING YOUR PRODUCT WITH AQUANTUO AFTER MAKING AN ONLINE PURCHASE
After engaging Aquantuo in your online shipping needs, you can track your shipment with a click of a button.
Log on to

the Aquantuo website

Select tracking from the menu bar or from your active requests while logged in.


Select package or item number from the bulleted option


Enter in your package or item number and click on track


You should see the current state and expected delivery date of your product


Packages typically take 5-10 business days to arrive at your door in Ghana from the time of receipt. More importantly, Aquantuo handles the customs process for you so you don't have to go through that headache.
Engage Aquantuo internationally or locally through the following lines:
USA/UK/Canada/China:(+1) 888 652 2233
Ghana: (+233) 50 163 4195/(+233) 50 163 4196
Kenya: (+254) 720 761 333/(+254) 743 818 561
Uganda: (+256) 775 056764/(+256) 740 910454
Nigeria: (+234) 916 275 8557
Rwanda: (+250) 791 345 972