How To Make Payments On International E-Commerce Platforms
Created on
Aug 23, 2022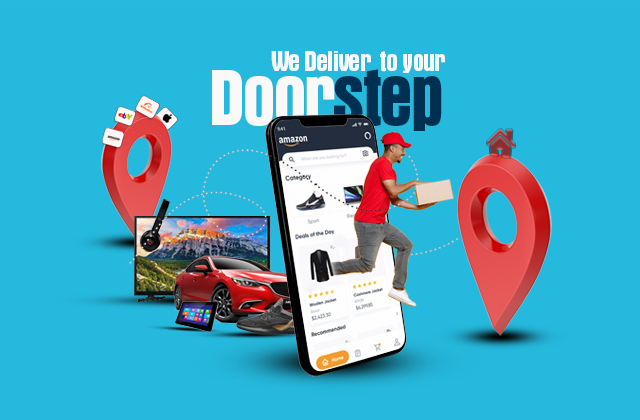 International e-commerce purchase can be described as buying goods or products from international platforms such as Amazon, Shopify, Ali Express, among others.
With the seamless process involved when it comes to online shopping, making payments has also been eased. But how exactly do you process this payment to your supplier while ensuring the protection and safety of your information on the internet?
We recognize that as a consumer, you are looking for safe and quick ways to make payments for your online purchases so in this article, we explain all there is to know about payments with the various e-commerce platforms.
Go through catalog and add item to cart
After adding all your items to the cart, look through again to confirm all the items you are about to check out are exactly what you need. Luckily, most online stores automatically organize and compute for you the total cost as you add each item to the cart. That way, you know what the total item cost looks like with its breakdown.
Proceed to check out and search for payment option
When you have confirmed all the items in the cart, proceed to checkout. Carefully fill in the required details i.e Your delivery and shipping address. Once done, select your preferred payment option as provided by the website. Most online stores accept payments from credit cards such as Visa or Master cards; and other payment platforms such as PayPal, Payoneer, etc. Select your option and make payment for your product.
Take extra caution when making these payments to confirm that the store/ seller you are paying to is authentic. There are a number of checks you can do to confirm this, for example reviews from other buyers, there should be a way to contact the seller, how much of your information they are asking for. This will save you so many regrets.
Other Payment Options
If the website does not support any of the payment options you have, you can always reach out to the qualified team at Aquantuo and take advantage of their concierge service. With this, we will handle the whole process right from shopping, delivery and shipping to the destination country.
Now what are you waiting for ? Contact us in any of our regions.
We cannot wait to serve you!
USA/UK/Canada/China: (+1) 888 652 2233
Ghana: (+233) 50 163 4195/ (+233) 50 163 4196
Kenya: (+254) 720 761 333/ (+254) 743 818 561
Uganda: (+256) 775 056764/ (+256) 740 910454
Nigeria: (+234) 916 275 8557
Rwanda: (+250) 791 345 972