Shipping Car Parts From The United States to Ghana
Created on
Jun 08, 2022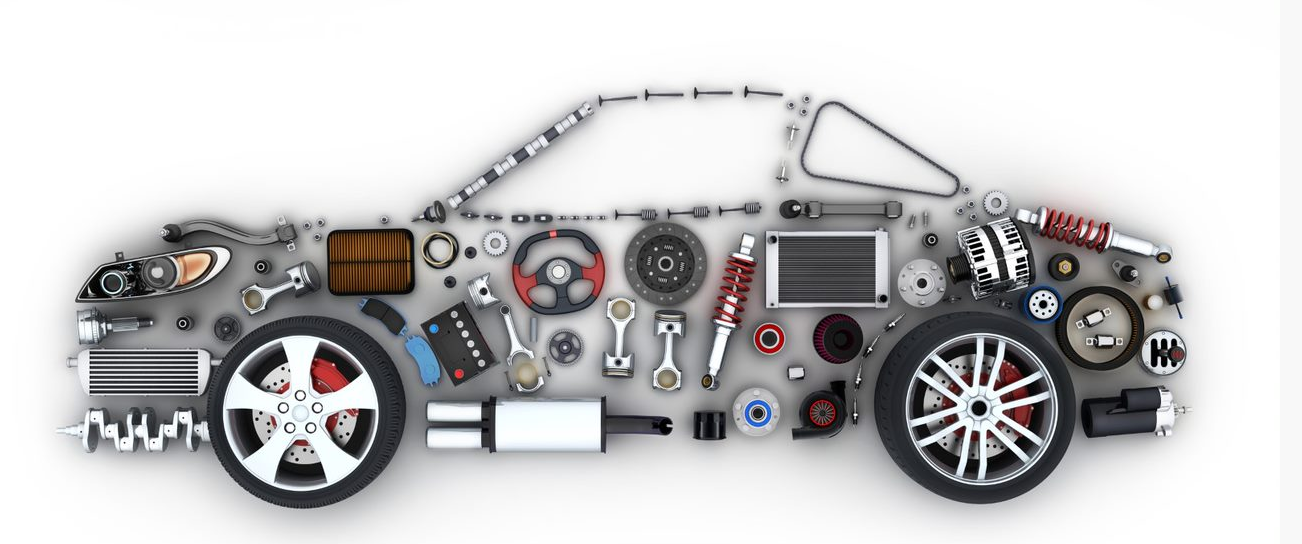 Imagine yourself in this situation: you put things in place for an intimate road trip with your special person. Plans are far advanced for your fun-filled journey; the day arrives and you pack your essentials into the trunk, only to turn the ignition of your car and have the shock of your life – it wouldn't start.
Well, stuff happens, so you call your mechanic who – upon running some checks and diagnostics – leaves you with a caveat; you need a new engine and battery. Sounds normal, but in your case, the car you drive is not one of those commonly seen on Ghanaian streets – leaving you with one way out; get the parts shipped to Ghana from the United States. You're clueless regarding how to get that done, and frustration starts creeping in.
Well, there's no need to worry. You've got Aquantuo, and we're here to help get things done.
Shipping car parts from the US shouldn't be a problem for you if Aquantuo is your shipping agent because not only are we the go-to shipping company, but our top-notch and reliable service will make you trust us going forward. We will ship any hard-to-come-by car parts from the US to you in Ghana.
HOW TO SHIP CAR PARTS FROM THE US TO GHANA
To ship car parts from the United States to Ghana, follow the steps below:
Sign up on Aquantuo to get your tax free address


Search for your preferred car parts from online stores like eBay, CarParts, RockAuto


Engage these retailers and purchase selected car part(s). Note that in some cases, you may have to provide the VIN or Chassis number of the car to ensure that you are getting the correct part you need. For some hard to find parts, you may have to contact the car authorized dealer in the US.



At checkout from the online car part stores, choose to ship the items to your

unique Aquantuo Address

Log into Aquantuo, tell us what you bought


Pay for international shipping


Aquantuo ships the item(s),takes it through customs clearance and delivers it to your door in Ghana.


You must note, however, that the Ghana Revenue Authority only acts on behalf of individuals through shipping agents, and that is why it is advisable to engage Aquantuo to take care of all your import documentation.
In the case where you want Aquantuo to shop for the preferred car parts on your behalf:
Speak to Aquantuo, providing the link or details on what you need help buying


Aquantuo will confirm the item with you after which you pay for them. Be ready to provide the VIN or chassis number of the car when asked.


We will purchase the item and once we get it after handling all the paper work, we will immediately forward to your International Address


Beyond car parts, do note that Aquantuo also ships cars from the US to Ghana.
WHY ENGAGE AQUANTUO IN YOUR INITIAL CAR PARTS PURCHASING ARRANGEMENT?
Aquantuo would try its possible best to ship the car parts or any other item and deliver to you successfully, you must make all the needed enquiries with Aquantuo's advice (highly recommended),or a trustworthy producer before purchasing your item, to avoid any problems with clearance. In shipping car parts, you must identify if the car parts you intend to ship is classified as dangerous or illegal for import by the Ghana Revenue Authority, before your final payment.
You must understand that some items are not permitted on flights. While some items may not be allowed on flights or may be limited in quantity, they may be allowed by sea freight.
Check this link to find the list of selected items that are prohibited or can be shipped in limited quantities.
HOW LONG DOES IT TAKE TO SHIP CAR PARTS FROM THE UNITED STATES TO GHANA?
Once you make payment with the online producer and finalize on all arrangement, it would take 5 - 10 business days from time of receipt, for Aquantuo to ship your items to Ghana by air.
It takes 8 weeks to ship items to Ghana, and 12 weeks to ship items to East Africa, from time of receipt.
HOW TO GET YOUR UNIQUE AQUANTUO ADDRESS
To get your Aquantuo address to ship your items to:
Sign up at www.aquantuo.com or download the Aquantuo App from

Google Play

or the

Apple App Store.

After signing up, you will find your unique addresses under your profile.


An email will also be sent to your verified email with these addresses.


Aquantuo also works in Kenya, Nigeria, Rwanda, and Uganda, and car parts or cars can be shipped from the USA/UK/Canada/China to any of these countries. Please contact us using the information below to have that taken care of.
USA/UK/Canada/China:(+1) 888 652 2233
Ghana: (+233) 50 163 4195/(+233) 50 163 4196
Kenya: (+254) 720 761 333/(+254) 743 818 561
Uganda: (+256) 775 056764/(+256) 740 910454
Nigeria: (+234) 916 275 8557
Rwanda: (+250) 791 345 972
Log on to www.aquantuo.com for more details. Aquantuo… List it, we will deliver it.